With the uncertainty around Brexit, members of Bromsgrove & Redditch Green Party are now geared-up to contest MP's seats in both constituencies, having selected candidates to represent them in any upcoming General Election.
Local campaigner Claire Davies has been chosen as the Green Party candidate to stand against Rachel Maclean MP in the Redditch constituency (which also covers Astwood Bank, Feckenham, Cookhill, Inkberrow and The Lenches).
Green Party members also selected Kevin White as their candidate to contest the Bromsgrove seat of Chancellor of the Exchequer Sajid Javid (which also covers Alvechurch, Barnt Green, Belbroughton, Blackwell, Clent, Hagley, Hollywood, Lickey, Rubery and Wythall).
Redditch candidate Claire Davies said,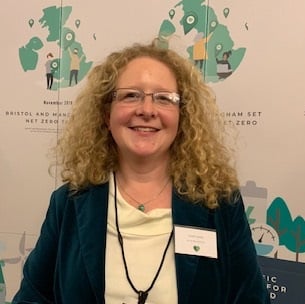 "I'm thrilled to be chosen to give Redditch people the chance to vote Green. I'm passionate about our town, its residents, neighbouring villages, and the issues we all face. I'm also energised by the Green Party and the future it offers us. We have solid progressive policies on all aspects of life, not just the environment. The Green Party offers a true alternative for a fair and just society, starting with proper funding for the public services that people need."
Working Mum Claire has lived in Redditch for 24 years, having grown-up in Studley. A qualified social worker for several years, Claire now takes an active role supporting voluntary groups in Redditch, campaigning on issues that make life better for local people.
Bromsgrove candidate Kevin White said,
"Having stood in Redditch for the last three General Elections, I'm now delighted to be chosen to give the people of Bromsgrove, and surrounding villages, the chance to vote Green. I'm determined to speak for the interests of ordinary local people and on the issues we all face, but also for animals and for the planet. It's clear we need a different kind of politics."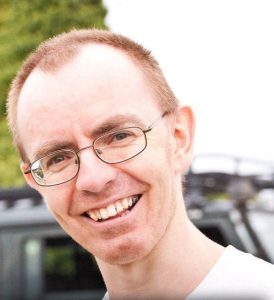 Vegan campaigner Kevin White grew-up in Redditch, but now lives in Bromsgrove. For several years Kevin has been the organisational talent behind the growing popularity of vegan festivals across the West Midlands. He takes an active role supporting voluntary groups, campaigning on issues that make life better for local people. Kevin continued,
"The Green Party offers a respectable change towards a fairer and more just society, starting with greater investment in the public services that people need. We have a sound but radical approach to politics, not just on the environment. I'm passionate about Green Party policies and the opportunities it offers our communities."
As a well respected local campaigner on animal rights, Kevin White has also been active on issues around the closure of Post Offices, cuts to the Alexandra Hospital, and has spent 20 years locally representing the anti-war movement. Kevin concluded,
"We urgently need a political system which is fair and truly democratic, where the needs of everyone are put before those of the super-rich. We're calling for a more level playing field, where the success of society is judged not on profits but on the health and happiness of ordinary people and whether nature thrives or dies."
Claire Davies, an award-winning local campaigner from Redditch, has also been active on issues around the Alex Hospital, chasing-off threats to the schools 3 tier system, and founding the popular community group Eco 'N' Wise. This year Claire shared her skills with young people from the Redditch branch of global campaign group "Youth Strike 4 Climate", empowering them to make their voices heard on the climate crisis. Claire said,
"We need a radical change to how we treat the environment, rather than burdening children with the problems our generation has failed to address. It's troubling to see young people showing greater leadership than politicians on the issue of climate crisis."
As well as tackling climate change, both Claire and Kevin's priorities are poverty elimination, and the proper funding of schools and hospitals. They both agree that voters should have the final say on Europe, rather than leaving it Westminster. They also want a change to the political culture by introducing a fairer more proportional voting system for all levels of government. Claire concluded,
"Westminster MP's are in chaos – hopelessly divided and putting the interests of their own parties ahead of the national interest. If elected we would be further Green voices at the heart of Westminster to back up the fantastic work already being done by Caroline Lucas MP."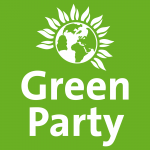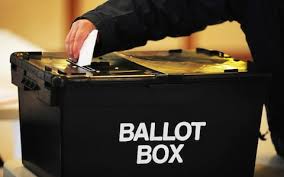 Summer 2019 saw a "magnificent seven" Green Party MEPs elected, including Ellie Chowns representing the West Midlands region.  Following a wave of success for the Green Party in recent local council elections, former Leader of the Green Party Natalie Bennett has described the Greens as the "new broom" sweeping through the dusty corridors of power. In October 2019 Natalie Bennett became the second Green Party peer to join the House of Lords.
In the West Midlands alone there are 79 Green Party councillors serving on councils, all asking tough questions and offering ideas to protect essential public services and vulnerable people. In Solihull the Greens are the main opposition party to the ruling Conservatives, whilst in Worcester City the Greens hold the balance of power.
The Green Party is no longer a lone voice in the wilderness. Greens are getting elected, gaining power and bringing about the radical changes we need. Vote Green in 2019.